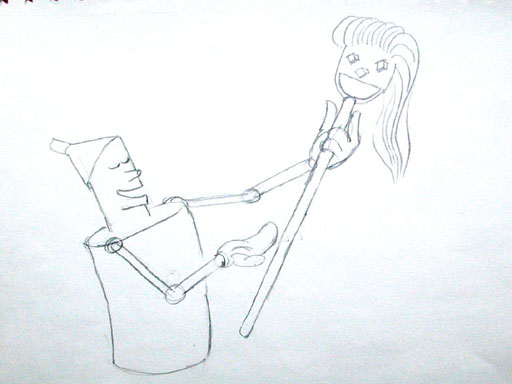 This is where I will post material for animators working on the "We're Off, We're Gone" song sequence.
You can download the story board set to the music
in this post
Edit:
I've noticed the link doesn't takeyou to quite the right post. Scroll to post #18
For the animators who are new to working with me here is a brief intro to the pose-to-pose workflow:
PoseToPoseH.mov
Here are detailed comments explaining the first six shots, which take us through the first verse and chorus.
2_01_52_MakeMy_Pitch.mov
2_01_53_FloorRealClean_Pitch.mov
2_01_54_NimmeeAimee_Pitch.mov
2_01_55_WootsDoor_PitchMP4.mov
2_01_56_mowtheLawn_Pitch.mov
- - - -
DogCollarConstraintsMP4.mov
2_01_57_ScarecrowDoor_Pitch.mov
There are still a few props and sets we need to scour up.