The new A:M Forum Image Contest starts here, starts now!
New Deadline: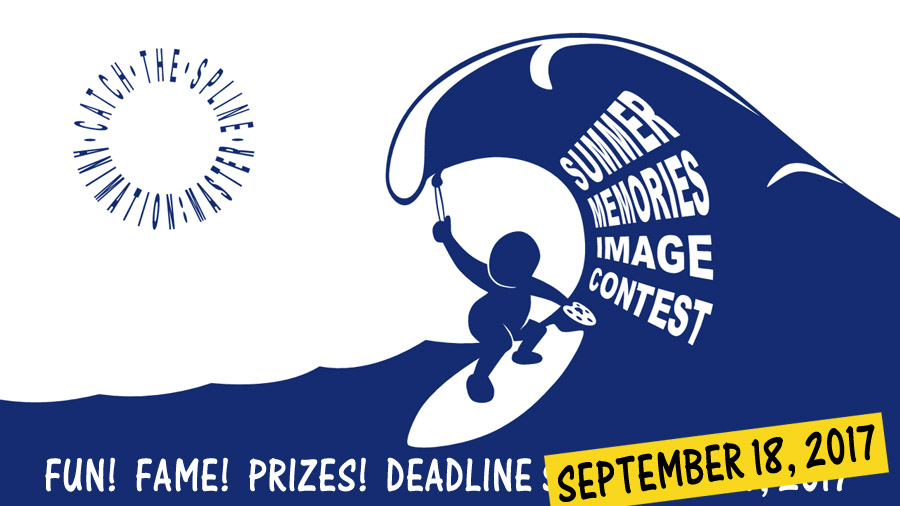 Watch the Contest Announcement:
Summer Memories!
Summer is here... Show us the fun you're having (or wish you were having)!
Entries can be realistic or cartoony, classic or corny... just make sure it's about "Summer!"
Contest Rules:
1) All images must be original work, modeled, posed and rendered in Animation:Master. Third-party paint programs may be used for texturing purposes.
1b) WIP threads where you solicit feedback or reveal any or all of your image are allowed.
2) Images may be in any vertical or horizontal format and any aspect ratio (e.g. 4:3, 16:9...), however the shortest side must be at least 1080 pixels
2a) Image content should be of a "G" to "PG" nature.
3) Images should be submitted in uncompressed TGA or PNG format as an attachment in a Hash Forum personal message to robcat2075 (Robert Holmén)

3a) So we may all observe and learn from the modeling efforts of the entrants a Shaded Wireframe render of the image is also required with the submission.
4) Although the contest topic is "Summer Memories" and images should somehow portray or evoke the topic, they do NOT need to include the text "Summer" or "Memories".
5) Revised Entry Deadline: September 18, 2017. But Summer lasts until the 22nd... get your entry in by then?
5a) Before voting starts, there will be a brief exhibition of all the images. Each entrant should check this gallery to make sure their image is present.


6) Winners of the contest will be chosen by a public internet vote.

7) Contest results will be announced in a YouTube video by someone in a dark suit. Winners may be asked to participate in a Skype audio interview about their creation.

8) Hash Inc. may use any of the images for promotional purposes.
9) All rules come from the fertile imagination of the contest coordinator, Robert Holmén, the final authority on any doubtful meanings and changes necessary to conduct a fair and felicitous contest.
Prizes:
10) Hash Inc. is graciously contributing three Hash Store gift certificates: 1st place $150, 2nd place $100, 3rd place $75!
11) The acclaimed Animation:Master Forum Image Contest Medal will be awarded to the top three entries.
12) Handsome certificates, so suitable for framing that you get $1 to buy a frame, will be awarded to 4th through 10 place finishers.
13) Every entrant will be assigned and receive the winnings from a Texas Lottery scratch-off ticket, to be scratched-off semi-live in the contest result video. Prizes (potentially zero to hundreds of dollars) will depend on the specific the Lottery game card available at the conclusion of the contest. Winnings will be paid via PayPal.
13a) Although multiple entries are allowed in the Image Contest, scratch-off lottery tickets are limited to one per person up to a limit of 30 persons total for the contest.

14) Additional prizes may be announced in the future!
14a) Two $25 Hash gift certificates and three Caricatures by Largent ($25 value) will be randomly awarded among the 4th and lower finishers.
14b) Mark Largent is not eligible to win a caricature by Largent.