Toon Render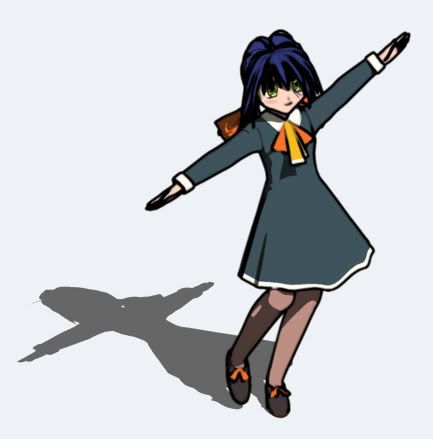 Animation Master's Toon Render has a lot to offer. This topic is dedicated to providing the Animation Master Community with an in depth examination of Toon Rendering.


Of the many properties for surfaces, Toon Lines and Toon Shading control how surfaces render when Toon Render is ON in the Rendering Options window.
To turn Toon Render ON, click Tools on the menu bar and select Options, or press Ctrl+P to bring up the Options window. Click on the Rendering tab, make sure that Advance is checked, and click on the OFF next to Toon Render to turn it to ON.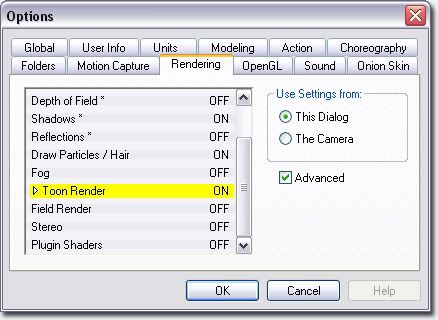 If you open up the Toon Render menu, you will see three different selections: Lines Only, Override Lines, and Override Shading.
Lines Only
If Lines Only is turned to ON, there will not be any shading for the scene that is being rendered. Lines Only cannot be used with Override Shading. If none of the models have Toon Line properties set, all of the lines in the scene will have default values.
For the examination of Toon Render, frame 175 of the project Toys will be used.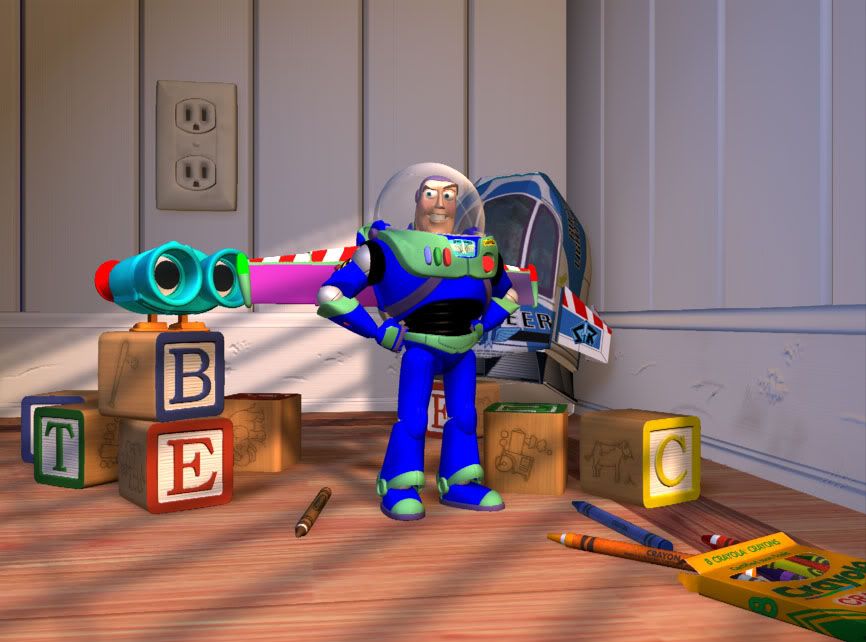 This is what is rendered when Lines Only is turned ON with default values for Toon Lines.
The outlines of surfaces are now the only visible definition of the original render. Lines Only is a very simple rendering option, and has no other features inside of itself.
Please continue to my next post on Override Lines.