For those of you in far-flung lands who couldn't get there, here are a few of my Stereo Realist Pics from Siggraph 2005. Some of them are a bit blurry because I was hand-holding the camera for long exposures, but you'll get the idea.
These are in cross-eye format (no glasses needed)
Tut on how to view cross-eye images here
X-wing in the convention Center Lobby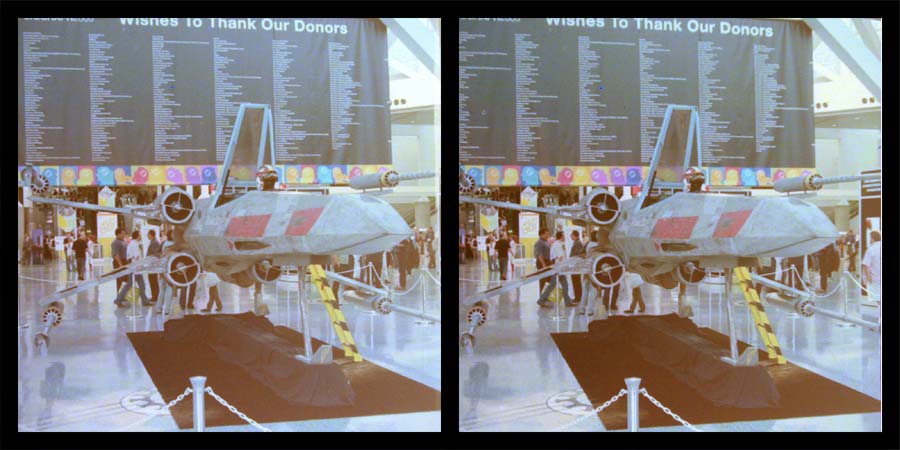 The Hash Display was the first thing you hit out of registration. Standing-room only to see the most powerful 3D software in our world.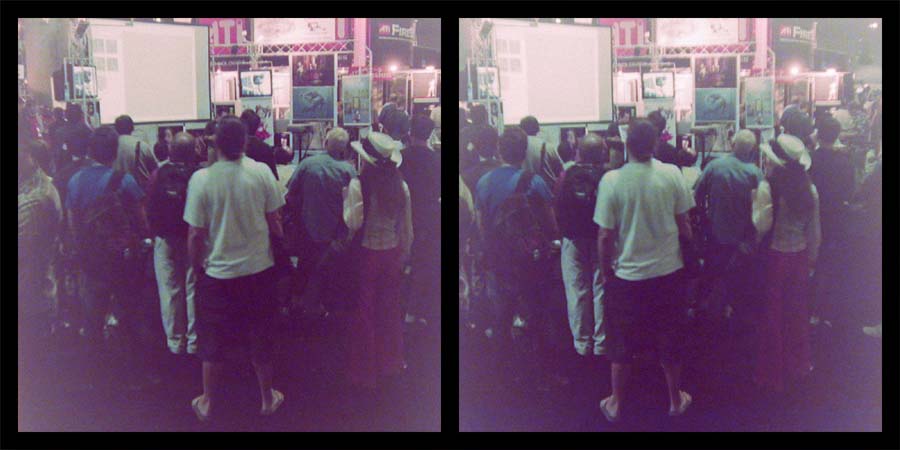 Stormtrooper screening would be gamers.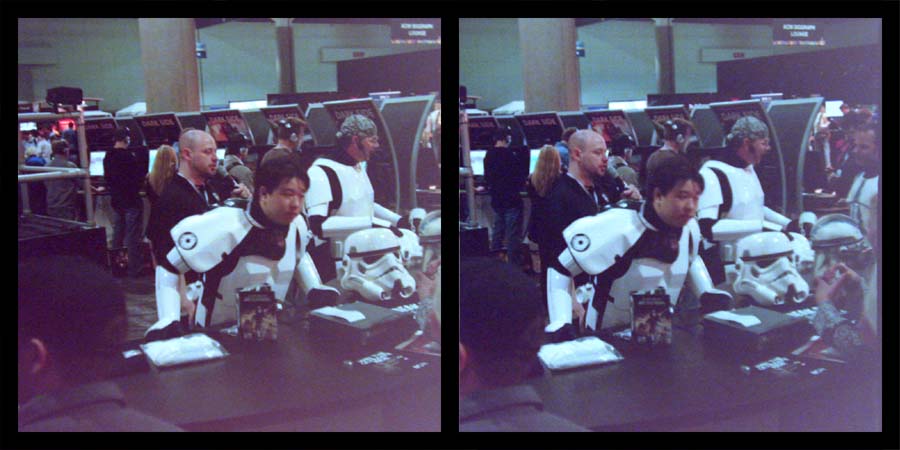 Models by Phil Tippet Studio